Retrouvez cet article sous form PDF
A collaborative approach to extend oilfield automation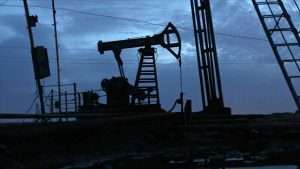 A major oil field in the Middle East, already in operation for several years, has recently undergone a major expansion. Deviating from the strategies applied to existing wells, the operating company decided to enlist the help of another supplier rather than just purchasing automation components on a "one-stop-shop" basis. Key criteria for this project included the interoperability of existing systems with the new vendor's solution, and effective remote management. The integration of Schneider Electric (SE) controllers (RTU) and Softing FF (FOUNDATION Fieldbus) gateways, a technology partner of Schneider Electric, has made it possible to obtain a secure and reliable solution.
Today, a growing number of process automation projects aim to obtain optimal solutions, even if it means using components from different suppliers. This trend is due to the reluctance of some facility operators towards one-stop solutions offered by a single supplier, which may not meet the requirements in all cases. However, if components from multiple vendors are used, facility operators must ensure that these components can be integrated and work together as part of an overall solution. A few years ago, the French automation specialist, Schneider Electric, launched a technology partnership program to enable this type of integration in an efficient way. This program, which has created an "ecosystem" of suppliers whose products complement each other perfectly, counts Softing Industrial Automation among its members. The partnership between Softing and Schneider Electric is primarily focused on data communications, with particular emphasis on fieldbuses. Together, the two companies won an important contract in the oil sector.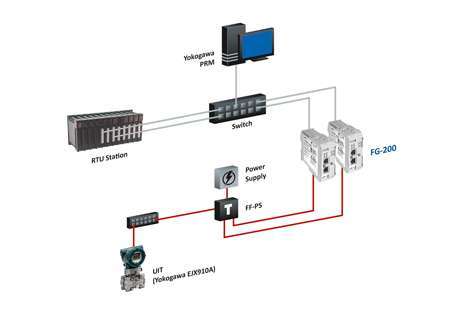 Expansion of the oilfield thanks to FOUNDATION Fieldbus expertise and optimized IT security
The client, being an oil well operator in the Middle East, had the objective of carrying out a major expansion of the facilities, as well as the capacity to pump the sea water used to expel the oil to the surface. The oil company's tender required FOUNDATION Fieldbus (FF) technology to be used for this oilfield expansion project. Improving IT security was another key project specification. So far, this customer had cooperated with Yokogawa and it was planned to keep this supplier's SCADA system.
However, to optimize the client's cybersecurity operations, the best solutions on the market from several manufacturers had to be implemented.
Schneider controllers and Softing gateways met expectations Schneider Electric won the tender against several other automation companies. For the initial expansion phase in 2015/2016, Schneider Electric supplied 70 Foxboro SCD2200 controllers (RTUs), which had to communicate with the existing main automation system: the Yokogawa PRM. The success of this first phase was also due to the fact that Schneider called on its partner Softing to integrate its gateways into the solution. Softing has long been known for its FF solutions, with most FF field devices on the market based on, for example, Softing software stacks. While Schneider Electric's highly reliable controllers are trusted by users, particularly in the oil industry, Softing Gateways have been key to deploying these controllers as part of this expansion project. Indeed, the Foxboro controllers offered by Schneider Electric since its acquisition of Invensys in 2014 communicate via Modbus/TCP, and do not support the FF protocol. Thanks to Softing gateways, operational equipment (OT) could be integrated via FOUNDATION Fieldbus economically and with minimal effort.
OT equipment was very easily integrated via Softing's FG-200 gateway for a limited cost.