ATEVA Technology offers a wide selection of CAN cards and testers for CAN networks
This ranges from the CAN card to the different formats: PCI, PCI Express, PC/104 format
The proposed testers allow you to quickly debug your CAN networks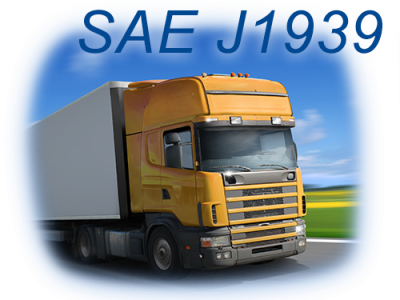 SAE J1939 is a high-level communication protocol used on the CAN fieldbus. It mainly uses the CAN 2.0 B standard with 29-bit coded message identifiers.
This protocol specifies the use of CAN on the various layers of the OSI model (3 to 7). Its applications are diverse, but are mainly in the truck, heavy or special vehicle markets.
J1939 is also the base protocol used for the ISO11783/ISOBUS (agriculture) and NMEA2000 (maritime) protocols, which more precisely define the application layer.
SAE J1939 Recommended Practice for a Serial Control and Communications Vehicle Network
SAE J1939-11 Physical Layer—250 kbps, Shielded Twisted Pair
SAE J1939-13 Off-Board Diagnostic Connector
SAE J1939-15 Reduced Physical Layer, 250 kbit/s, Un-Shielded Twisted Pair (UTP)
SAE J1939-21 Data Link Layer
SAE J1939-31 Network Layer
SAE J1939-71 Vehicle Application Layer
SAE J1939-73 Application Layer – Diagnostics
SAE J1939-81 Network Management Protocol
(Source Wikipedia)
NMEA200 : Standard for Serial-Data Networking of Marine Electronic Devices
NMEA Interface Standards are intended to serve the public interest by facilitating interconnection and interchangeability of equipment digital data, minimizing misunderstanding and confusion between manufacturer's equipment and provide safe and reliable communication for the boat and boater.
NMEA2000® standard contains the requirements of a serial data communications network to inter-connect marine electronic equipment on vessels. The standard describes a low-cost moderate capacity bi-directional, multi-transmitter/multi-receiver instrument network to interconnect marine electronic devices.
( Wikipedia Source)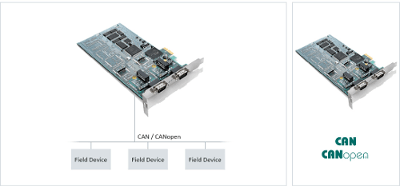 CANopen est une couche applicative (couche 7 du modèle OSI), originellement pour les Bus de terrain du type CAN (Controller area network) fonctionnant en temps réel. D'autres bus intègrent depuis peu CANopen, tel (EtherCAT, Powerlink) démontrant par là l'intérêt de l'industrie pour ce mode de communication. Il est utilisé dans de nombreux domaines : automobile, agricole, industriel (ascenseurs, escaliers roulants, motion control) et médical (rayons X, salles d'opérations). Ce bus de terrain est connu pour être une solution de communication économique et efficace.
CANopen est une reprise de la couche applicative CAL développée par Philips Medical Systems ; il reprend les services et protocoles de gestion de bus et de messages de la couche CAL tout en définissant le contenu des messages et en intégrant la notion de système distribué. Un élément maître du réseau coordonne les éléments esclaves. La vitesse de transmission peut atteindre 1 Mbit/s.
(Source Wikipedia)