The PROFIBUS connector 90° diagnostics LED is equipped with a proven and reliable screw terminal.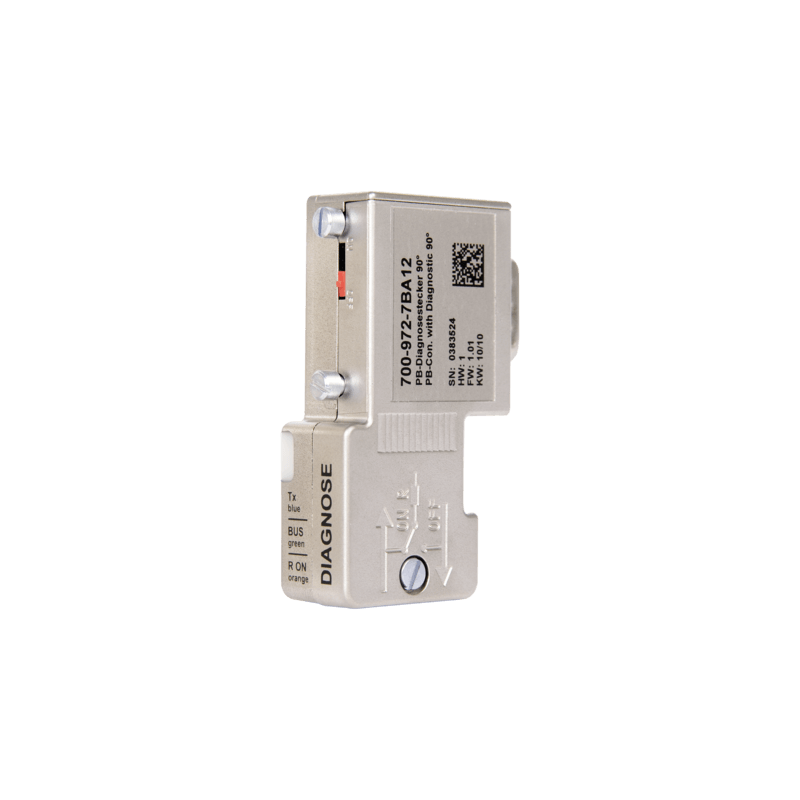 It is quickly mounted and has integrated, connectable terminating resistors.
For improved EMC compatibility, the housing of the plug is metalized.
Using the PROFIBUS connector diagnosis, a PROFIBUS network can be established in which the user can at any time check the state of the bus system at a glance.
The three built-in LEDs with the easily distinguished colors blue, green, and orange indicate the most important states of the PROFIBUS network at each station. The state of the terminating resistor (orange), whether bus activity is present (green), and whether the addressed participant is participating in the bus traffic (blue) are displayed.
In this way you can immediately recognize error states such as bus interrupts, missing or incorrectly connected terminating resistors, and malfunctioning or failed bus participants.
The PROFIBUS connector works in the extended ambient temperature range of -25 °C to +85 °C.
Exit on 2 versions : WITH PG and WITHOUT PG