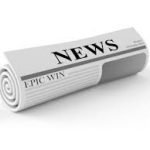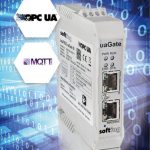 S7 DATA IN IOT CLOUD SOLUTIONS
SOFTING INDUSTRIAL ANNOUNCED THAT ITS DATAFEED UAGATE SI GATEWAY NOW ALSO SUPPORTS THE MQTT PROTOCOL IN ADDITION TO OPC-UA, ENABLING EASY AND RELIABLE INTEGRATION OF SIEMENS S7 DATA INTO CLOUD SOLUTIONS.
Thanks to the MQTT protocol's publisher functionality in the new 1.30 firmware version of its dataFEED uaGate SI, Softing is closing the gap between automation and IT. The gateway to Siemens S7 control systems now also allows easy and secure integration of data into cloud-based IoT and Industrie 4.0 applications. With this move, Softing acknowledges the growing acceptance of MQTT (Message Queue Telemetry Transport) as an IoT standard communication protocol. It is already being natively supported by many respected cloud providers, including Amazon Web Services, IBM Bluemix and Microsoft Azure.
"The dataFEED uaGate SI offers the highest level of security, simple configuration, and low maintenance costs", says Sebastian Schenk, Product Manager at Softing Industrial. "This new version provides mechanical engineers, system integrators and other customers with a flexible and future-proof tool bridging the interface between industrial networks and IT applications."
In addition to the MQTT Publisher functionality, the built-in OPC UA Server allows data to be integrated into ERP, MES or SCADA applications. User authentication, certificate handling and SSL encryption ensure maximum security. The gateway is easy to configure via a web browser and supports icon import directly from SIMATIC STEP 7 and TIA Portal projects. dataFEED uaGate SI is equally suitable for new systems and retrofits in existing systems.
The new firmware version 1.30 is available now for download from the Softing website. Existing customers can upgrade to the new version for free. Further information is available here.